Raiding the fridge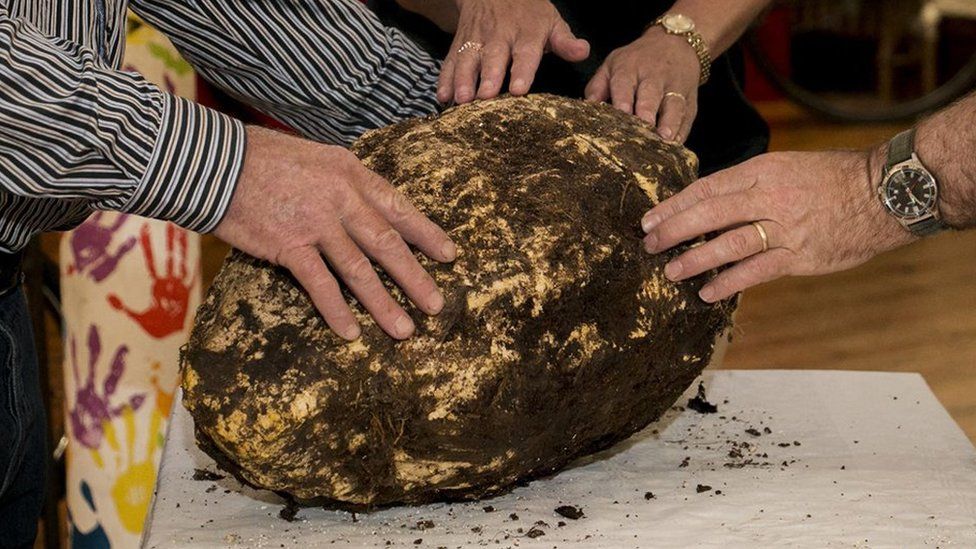 As the end of term approaches and people prepare to go home, it is good to think back… or at least to the back of the refridgerator.
Many a horror story can be told by those who "saw something nasty in the fridge". I can tell you a few after clearing out the staff fridge that make horror movies pale in comparison. None of which compare to one Irish settlement that managed to drop it's 10kg (22 lbs) butterball in the local bog and forget about it for the next couple of thousand years. Unlike a modern fridges, which just could not handle such a task, the bog managed to preserve the butter all that time and it has now been recovered by archaeologists. No-one is queuing up to taste it though. You can read about it on the BBC News website.
A moral to the story?
The moral of the story might be that your fridge will not keep things nice for nearly as long, and so if you do not by some strange quirk of geography happen to have a peat bog in your back garden in which to bury your perishables, we suggest you plan to eat them all up and give the fridge a quick clean before you go home. That way you won't have to face the horror of what it has grown into when you come back!
Alternatively, it might be that progress does not necessarily mean improvement. In the battle to preserve things, it seems to be 1:0 to the peat bog vs modern fridge. To quote an infamous line from Porterhouse Blue (available from the Central Library* in Guildhall Square on DVD and as the original hardback), "They can improve things all they like, it doesn't make them any better!"
* You can sign up for public library membership and get access to all their lovely books for free (DVDs they rent at reasonable rates).